Professional Laser Hair Removal Machine with Multi-Functions The only system that includes Diode Laser, IPL & Q-Switched ND:YAG
The Only 20,000,000 Pulse System

Includes the Best 5 Year Warranty

Includes Triple Wavelength Diode Laser

Includes 755nm, 808nm & 1064nm

Includes Full Spectrum IPL

Includes Q-Switched ND:YAG for Tattoo Removal

Includes 1320nm Carbon Facial

Super Heavy Duty 15 Year Cycle

Easy to Use Point & Shoot

Full Certified Training Included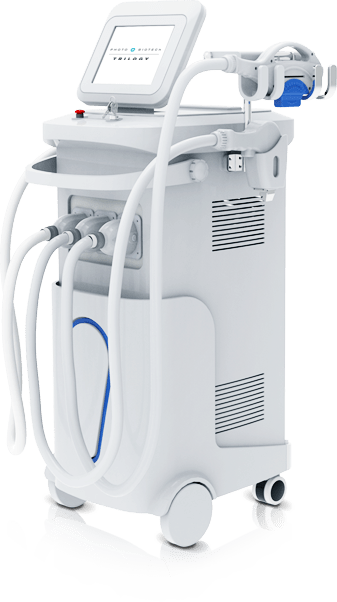 The primary principle behind diode laser hair removal is selective photothermolysis (SPT). The matching of a specific wavelength of light, pulse duration, and photo energy to obtain optimal effect on a targeted tissue with minimal or no damaging effect on surrounding tissue.
(optional) 3 built-in wavelengths, 808nm, 755nm and 1064nm simultaneous release

5 Celsius contact cooling tip Arctic Sapphire crystal (built-in)

Glide (IMT) In Motion Technology – Ultra fast

12x20mm spot size (extra large)
The diode lasers cause localized damage by selectively heating the melanin. Thereby heating up the basal stem cells in the follicle which causes hair growth. The -5° Celsius or 23° Fahrenheit degrees Arctic sapphire crystal built-in cooling tip makes the treatment painless.
GERMAN Laser – 1000 watts net laser power

20-30 % reduction of growth per treatment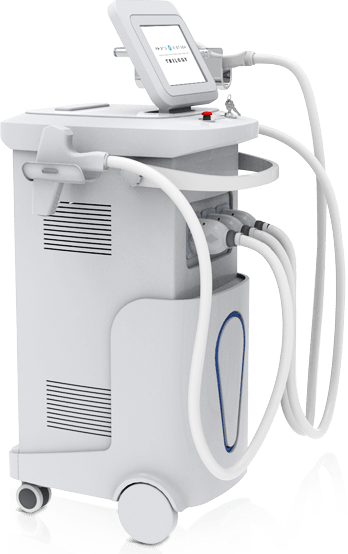 Laser tattoo removal is a successful application of the theory of selective photo-thermolysis (SPTL). However, unlike treatments for blood vessels or hair removal, the mechanism required to shatter tattoo particles uses a photo-mechanical effect. In this situation, the energy is absorbed by the ink particles in a very short time, typically nanoseconds. The surface temperature of the ink particles can rise to thousands of degrees, but this energy profile rapidly collapses into a shock wave. This shock wave then propagates throughout the local tissue (the dermis) causing brittle structures to fragment. Hence the surrounding tissue is largely unaffected since it simply vibrates as the shock wave passes.
Multi-function treatment application

20-30% reduction of tattoo color per treatment the gold standard

1064nm for black, dark blue, dark green

532nm for red, yellow, pink, permanent make-up, lip-line etc.

755nm for teal, light blue, light green (optional)

1320 Skin rejuvenation, carbon blasting, skin tightening, collagen stimulation
Low pulse width (below 8ns)

Easily switch between 1064nm and 532nm, 1320nm and 755nm

Ideal for tattoo removal or re-canvasing existing tattoos

Japanese capacitors – heavy duty, powerful, continual & stable outputs
TRILOGY
SMART IPL
SKIN THERAPY
(IPL) Intense Pulsed Light, also known as the principle technology for epidermal photo-rejuvenation or the photo-facial. Treatments are performed at doctor's offices and med-spas, day-spa and aesthetic establishments. IPL can be highly effective for erasing mild sun damage, freckles, irregular pigmentation and light brown spots on the face, neck, chest and back. In a nutshell, IPL treats the skin with quick and powerful flashes of light.
The light energy then penetrates below the skin's surface, where the unwanted brown pigment (melanin) lives. The heat breaks down this pigment into tiny particles, which either rises to the skin's surface or gets carried away by the body's lymphatic system. Other treatments include:
Hyperpigmentation Therapy
Full spectrum of light filters

British Flash Lamps – High Yield – Heavy Duty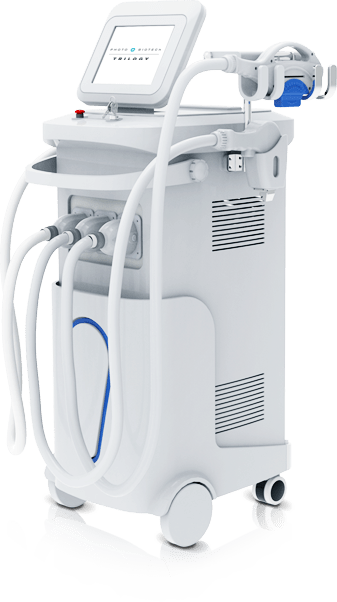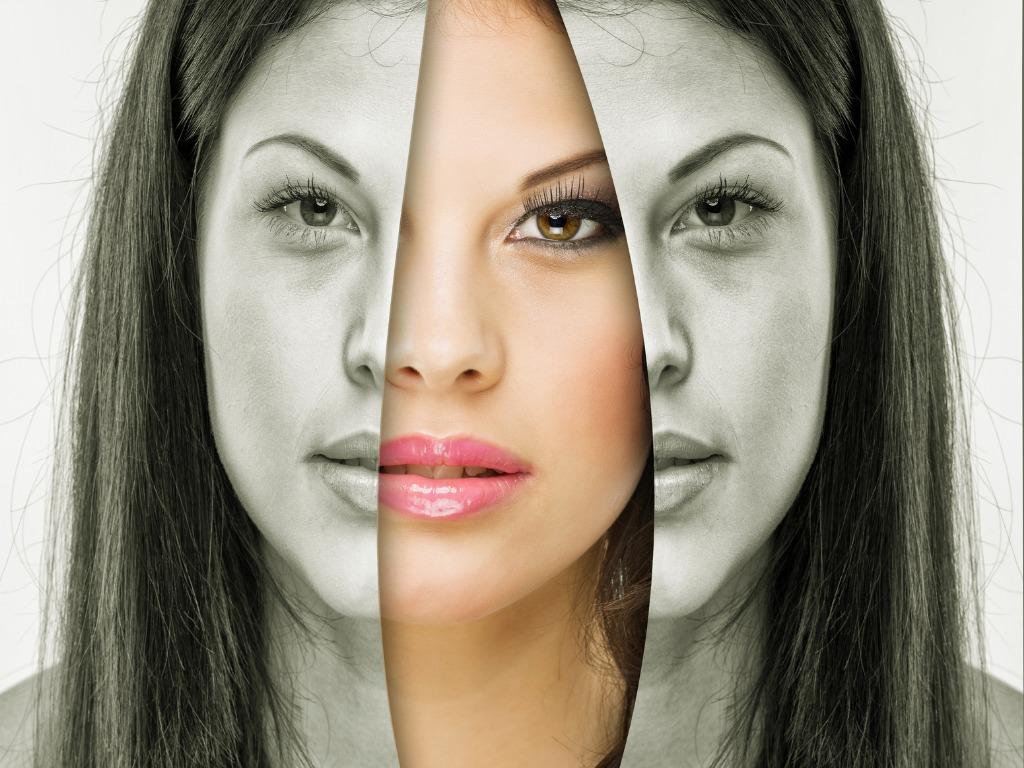 3 in 1 Multifunction: Diode Laser (3WL) + SMART (BS) IPL + Nd Yag Laser (4WL)
| | |
| --- | --- |
| SHOT COUNT | 20,000,000 PLUS HEAVY DUTY - NO CONSUMABLES |
| Software | Preset Parameters & Custom Set (DUAL) |
| Display system | 8.4-inch Color microcomputer touch screen |
| System | 808nm, 755nm, 1064nm Diode Laser & Q-Switch ND:YAG Laser & IPL |
| Laser Power | High Power Dedicated Power Board for Each Modality |
| TRIPLE Wavelength | 755nm 808nm, 1064nm ±0.5% simultaneous release in one handpiece |
| Power | 3000W, 4 Independent dedicated power boards |
| Diode laser Frequency | 1-10Hz |
| Diode laser energy | 60J/cm2(Optional) |
| Diode laser Pulse Duration | 5~ 650ms (Optional) |
| Diode laser Spot size | 12x22mm large default Available: 10*10 &12*12& 10*20 &15*27mm optional |
| Nd yag laser energy | 1-1600mJ |
| Nd yag laser frequency | 1-10HZ |
| Wavelength | 430/530/560/590/640-1200nm(standard) |
| Spot size | 15*50mm2 ;12*30mm2 /12*45mm2/8*40mm2 |
| IPL Light Energy | 10~50 J/cm2 (adjustable) |
| Pulse Duration | 2~15ms (adjustable) |
| Pulse number | 1~15 pulses (adjustable) |
| Delay Time | 5~50 ms (adjustable) |
| Integrated Skin Cooling | -4~10degree |
| Cooling system | Air & Close Water Circulation & Treatment head with semiconductor cooling temperature adjustable |
| Crystal temperature | -10~5°C |
| Power requirement | AC220V/110V 50~60Hz , 15amp breaker, no electrical modification required, |
| Languages | English |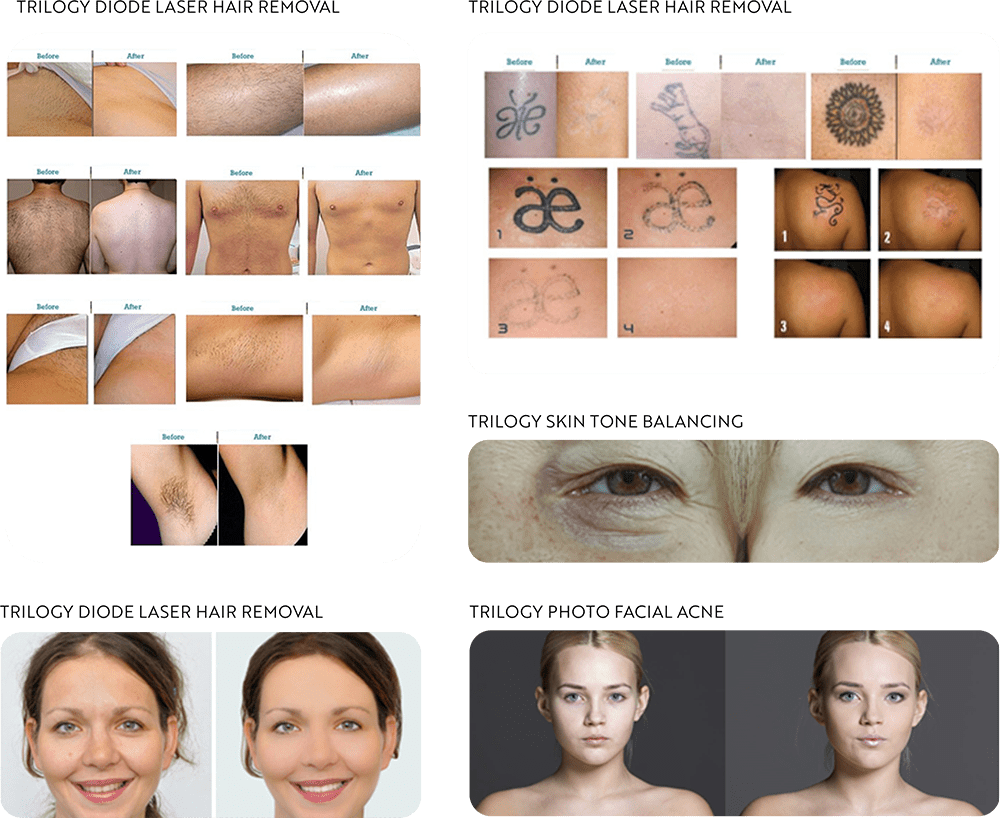 The science of youthful healthy skin.
Minimize the signs of aging.