Professional Laser Hair Removal Machine
German Laser Technology, Five Year Warranty, 3D Laser 755nm, 808nm, 1064nm, Lightest Handpiece in the Industry, Ergonomic & Comfortable Handpiece, French Aesthetic Design, Arctic Frost Sapphire Cooling Tip, Portable Commercial Machine 2000W, Painless For All Skin Types, Ultra-fast, Full Body In One Hour, Extra Large Spot Size 10mm X 20mm, Easy To Use Plugin & Use

Heavy Duty Commercial Grade


20,000,000 Shot Count System

Laser Hair Removal Machine
Painless Laser Hair Removal For All Skin Types
Photo Biotech Laser Hair Removal Machine – THE SOLO SYSTEM uses the most effective PAINLESS lasers with 755nm, 808nm and 1064nm simultaneously wavelengths of laser energy that penetrates to hair follicle and results in the unmatched light absorption by the melanin.
PBT SOLO laser energy is unsurpassed in absorption of the laser 1000W net laser power/ 2000W total machine power. The laser heats the hair shaft and hair follicle and disables the hair follicle and oxygen organization of the hair follicle.
The advance contact cooling technology, cools and protects immediately and through out the course of the treatment…resulting in a painless and comfortable permanent laser hair removal experience.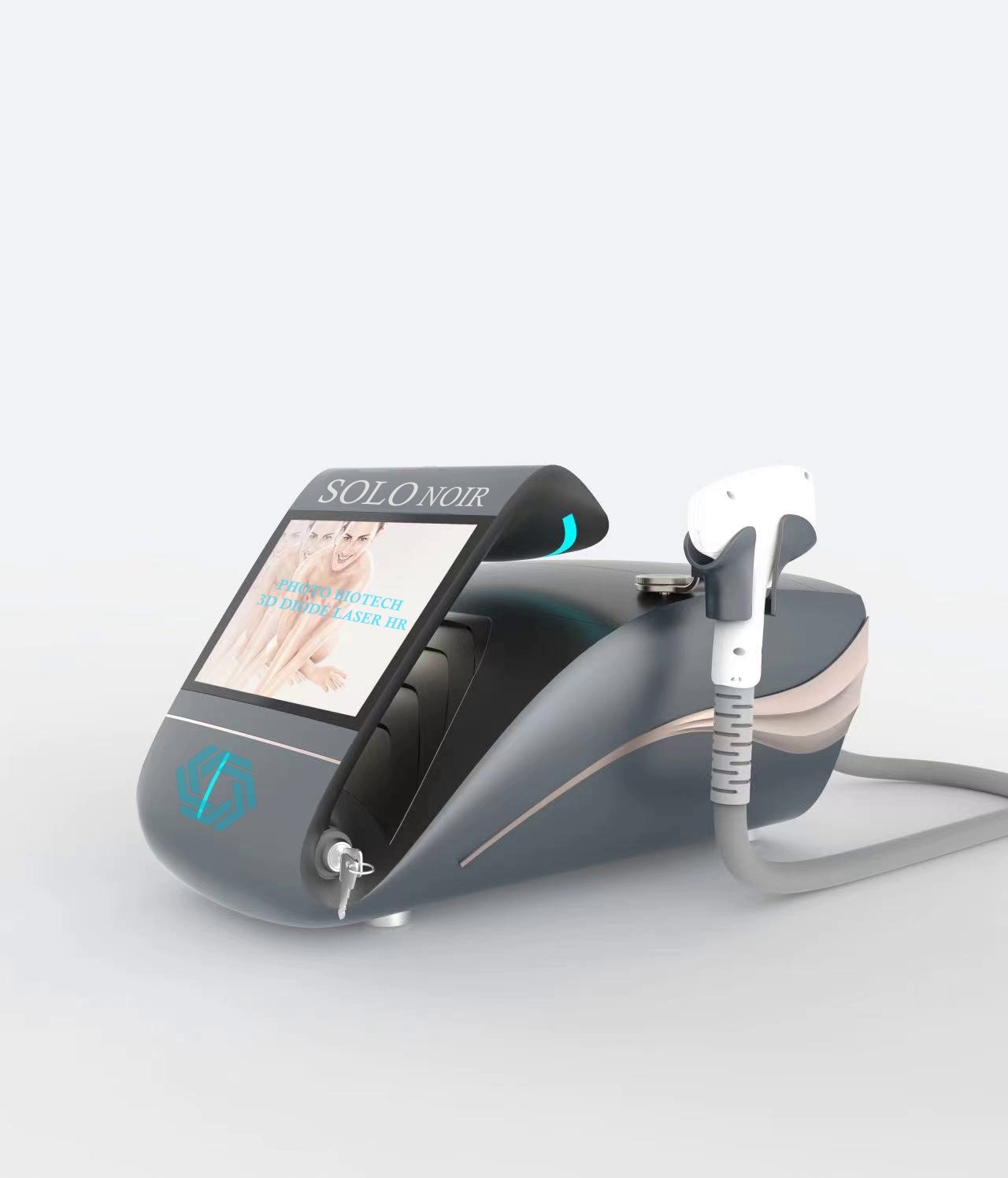 The Skin - Ethnic Color Type (Ect)
Combined with aggressive contact skin cooling
The simultaneous 755nm, 808nm and 1064nm diode laser with contact cooling and very long pulse widths provides for effective, long-term hair reduction of medium to coarse pigmented hair, even in darker-skin subjects. Very long pulse widths allow for all skin types to tolerate substantially higher fluences, and thus darker skin types can be safely and effectively treated. Combined with aggressive contact skin cooling which reduces epidermal damage. The combination of longer pulse widths and the unique contact cooling system reduces skin damage and allows for higher fluences to be safely used on darker skin.
ACTUAL FROZEN CONTACT COOLING TIP
FOR A PAINLESS EXPERIENCE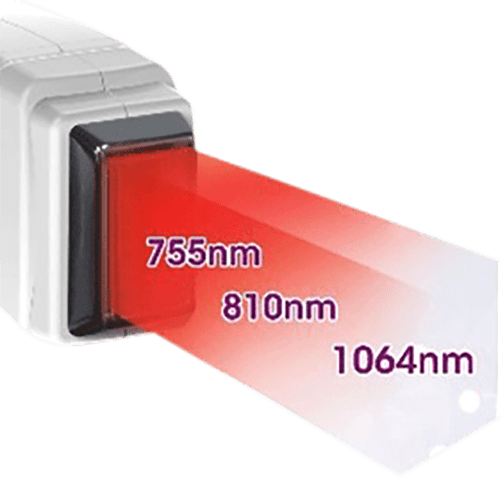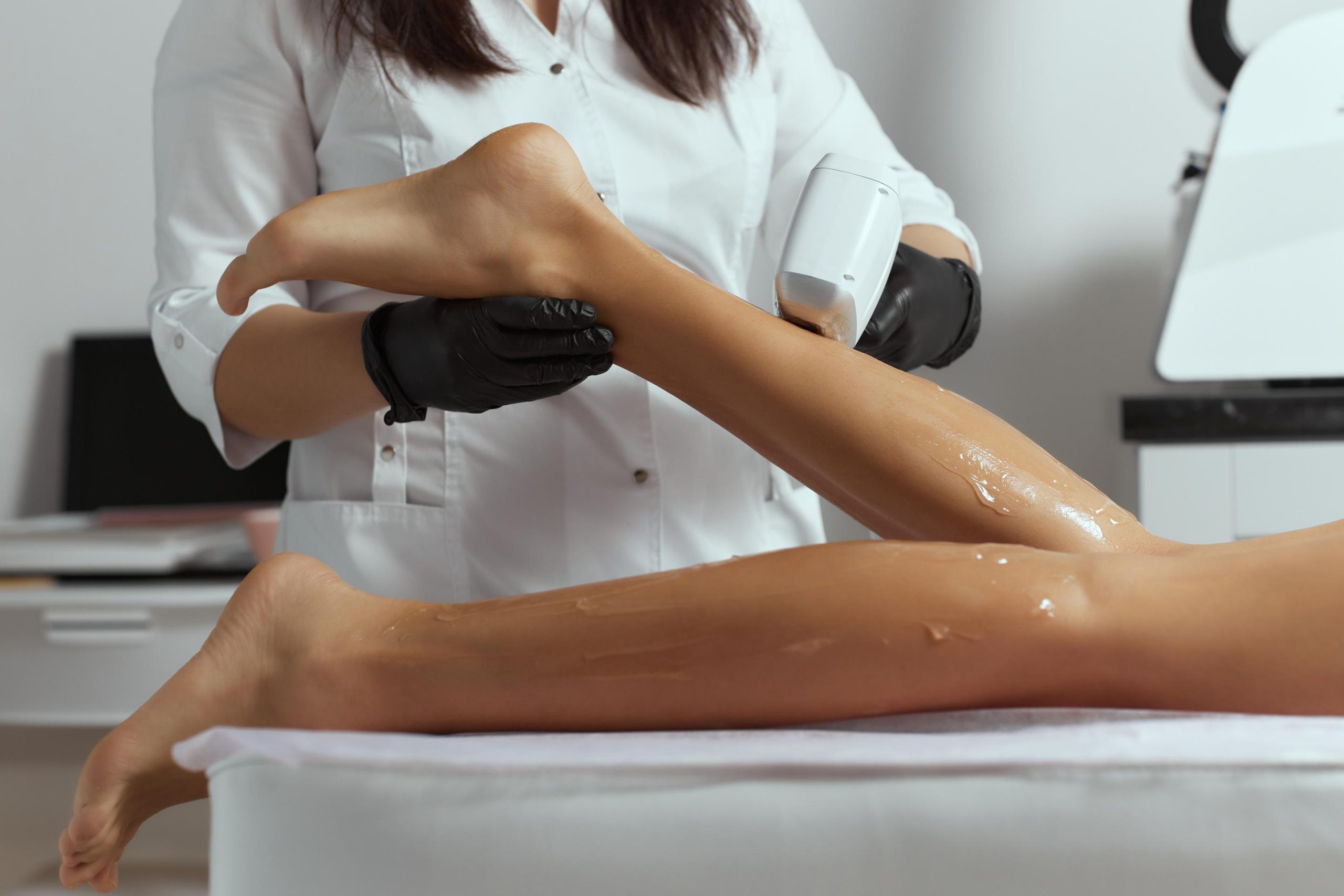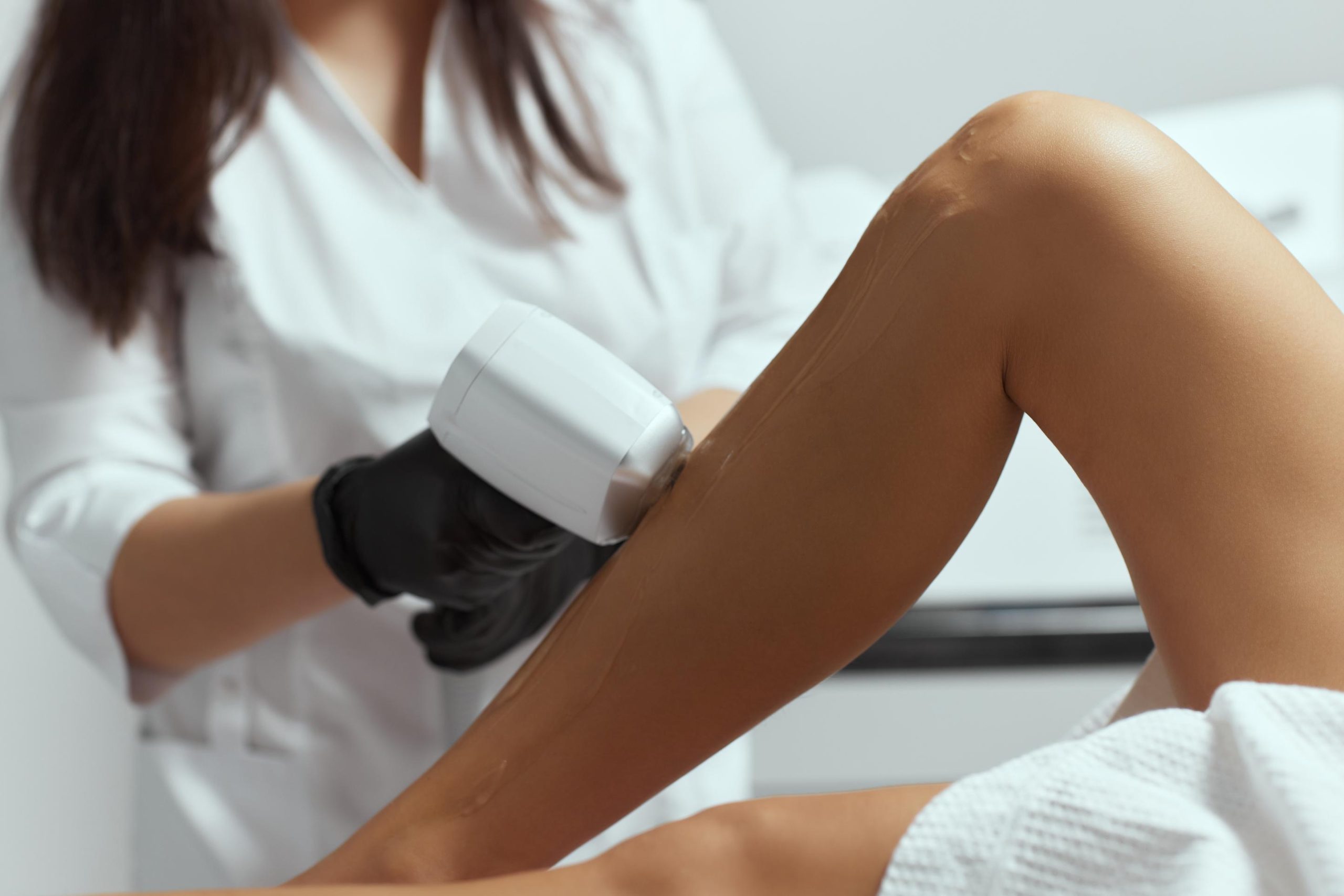 Simultaneous Triple Wavelength Technology with -5ºC Arctic Chill Tip Continuous Contact Cooling
Photo Biotech backs our products and customers. With a 3 year warranty and included comprehensive training and certification Photo Biotech extends further customer support with an extensive marketing kit professionally designed to illuminate the superior technological aspects and highlight the optimal results. The informative material will 'kick-start' and introduce this professional hardware for new and existing clientele.
Video loop demonstating the treatment

TriFold brochure to place the reception desk

4x6 post card for mail drop (direct marketing)

Content access: images and files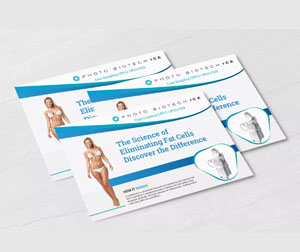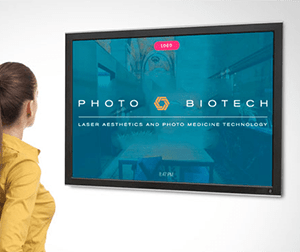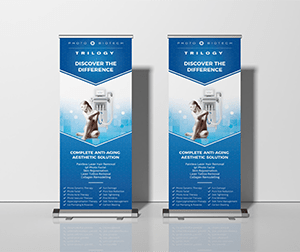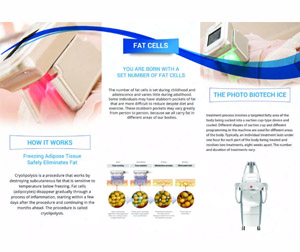 Specifications
Light Source
Diode laser
Wavelength
755nm, 808nm, 1064nm
Power
2000w
Output Energy
1-120J/cm²
Pulse width
10-400ms adjustable
Pulse frequency
1-10Hz
Spot size
10x20mm
Quattro Cooling System
Thermal electric cooling + water cooling+ Air cooling + sapphire contact cooling
Crystal temperature
0-4°C
LCD screen
8.0 inch 24 color multi color touch screen
Power requirement
AC220V±10% 50Hz, AC110V±10% 60Hz
Laser water temperature
30°C
Net Weight
35Kg
Dimension
55*40*35(cm)
TWO YEAR WARRANTY
FLEXIBLE FINANCING AVAILABLE
FROM $799 PER MONTH
The science of youthful healthy skin.
Minimize the signs of aging.