CRUSH CELLULITE
BODY CONTOURING
BODY SCULPTING
SHRINK FAT CELLS IMPROVE TONE AND TEXTURE
REDUCE STRETCH MARKS
SMOOTH OUT WRINKLES
POWER FACELIFT
CONTOUR JAWLINE
NOTICEABLE AND MEASUREABLE RESULTS AFTER THE FIRST TREATMENT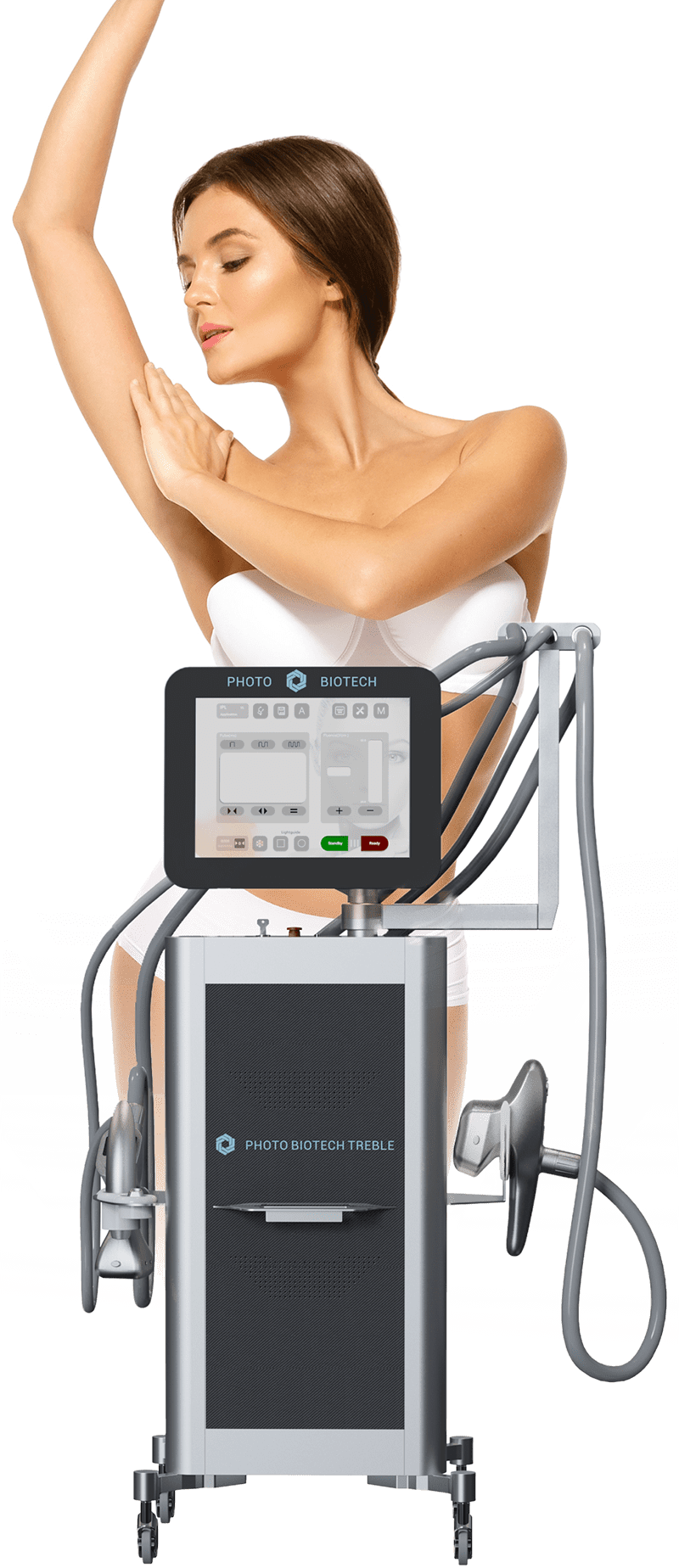 Photo Biotech Treble RF Complete
Broad Band Energy (BBE) Non-invasive Technology includes: Radio Frequency - Infrared - and Negative Pressure

Ideal for Anti-Aging procedures

Significant cellulite reduction (CRUSH CELLULITE)
Full face lift and tightening

Results are immediate and continual
Significant Industry Data
Projections in the Global Cellulite Treatment Market
North America shows the strongest prospects with an expected market value of over US$ 2.1 Billion by the end of 2028, growing at an impressive CAGR of 8.1% during the forecast period.
Sought after aesthetic treatments get patients in the door. Get a rapid ROI with your Photo Biotech technology and offer more treatments to increase profits. Use this technology for optimal efficacy and maximize treatment value from the immediate and secondary benefits of this ideal technology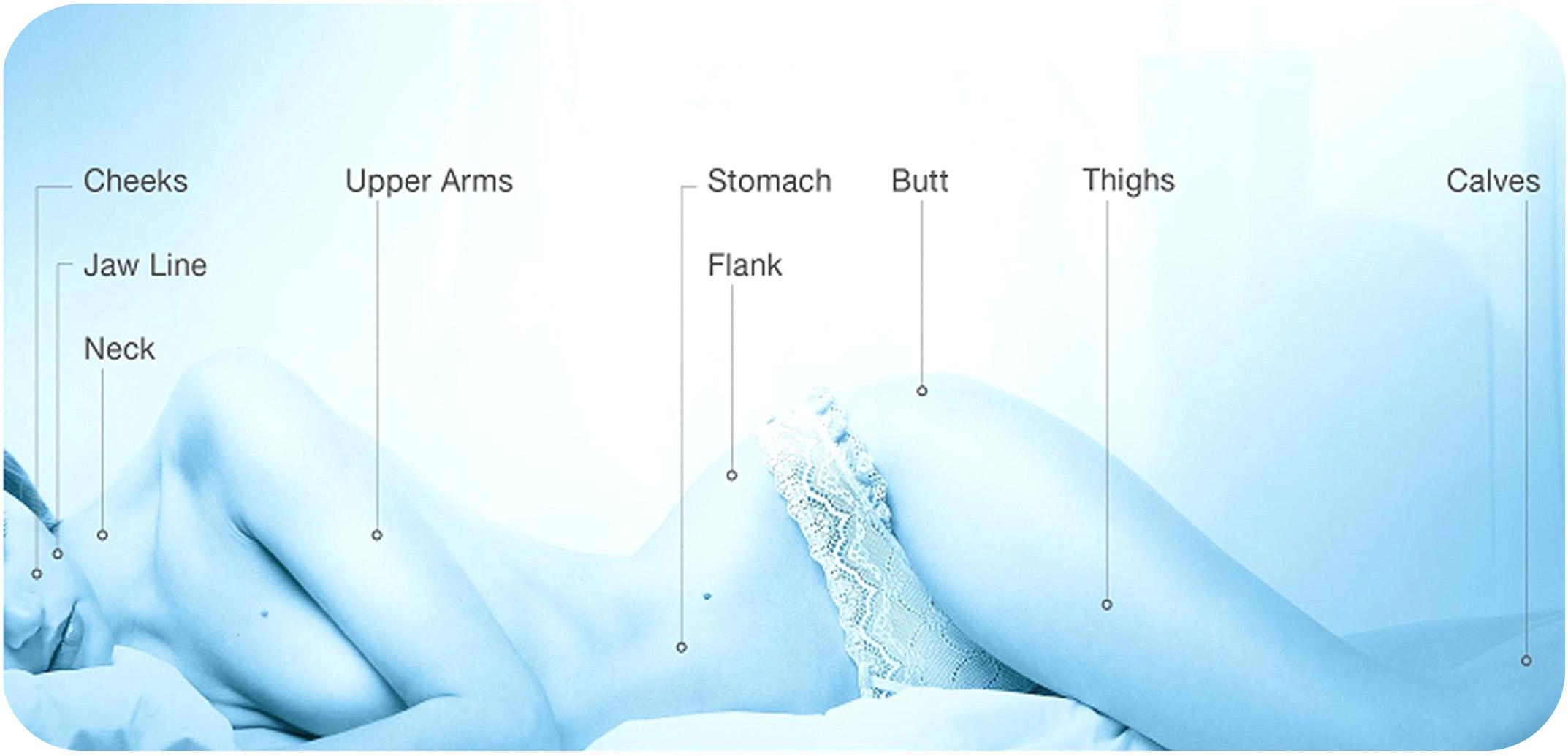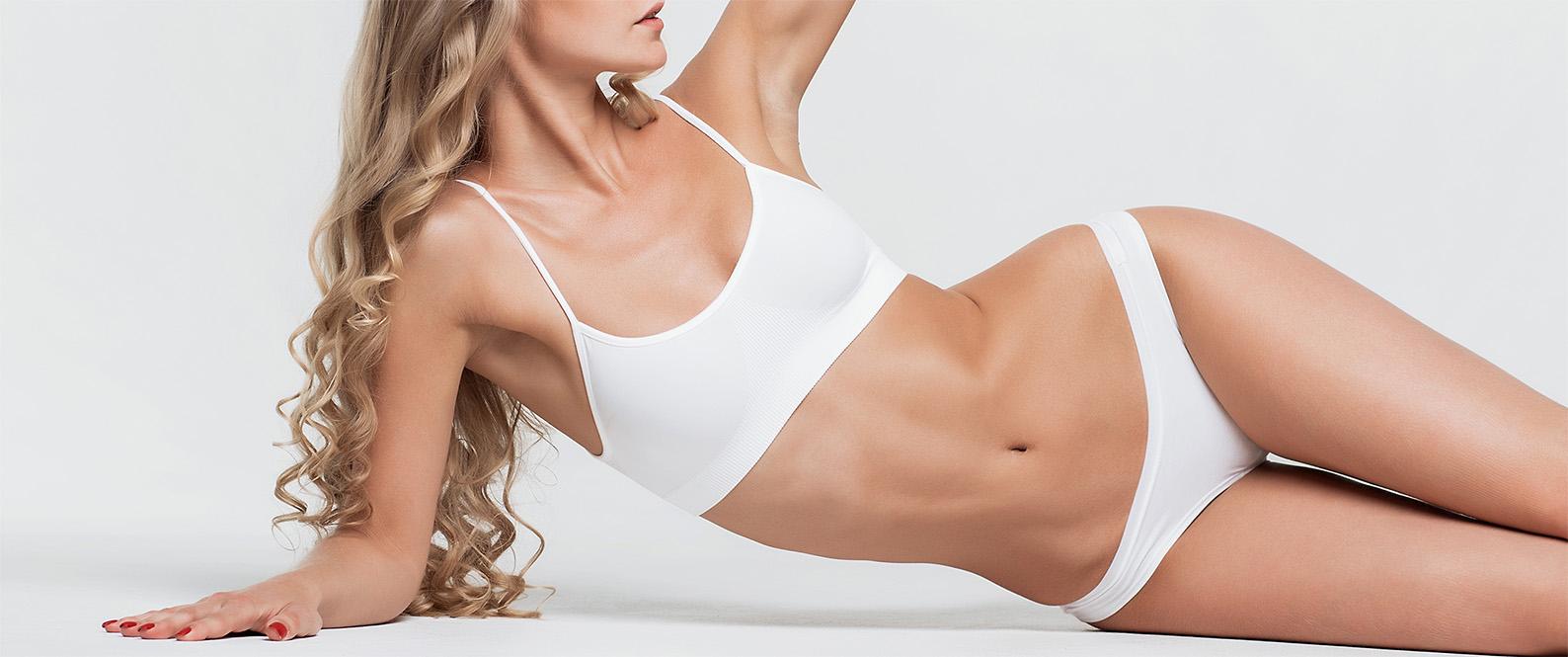 CRUSHING CELLULITE WITH TREBLE COMPLETE
WHAT PHOTO BIOTECH TREBLE DOES?
Photo Biotech Treble Mechanism of Action Treatment
Principle and Functions
Photo Biotech Treble has a combined technology with Bipolar Radiofrequency (RF), Infrared Light Energy, plus Negative Pressure Vacuum and Mechanical Massage to deploy targeted heat to the adipose tissue.The combination of these energies increases the metabolism of stored energy, increases lymphatic drainage and reduces or shrinks the size of the actual fat cells and fat chambers.The net result is gradual smoothening of skin's surface with a noticeable reduction in cellulite.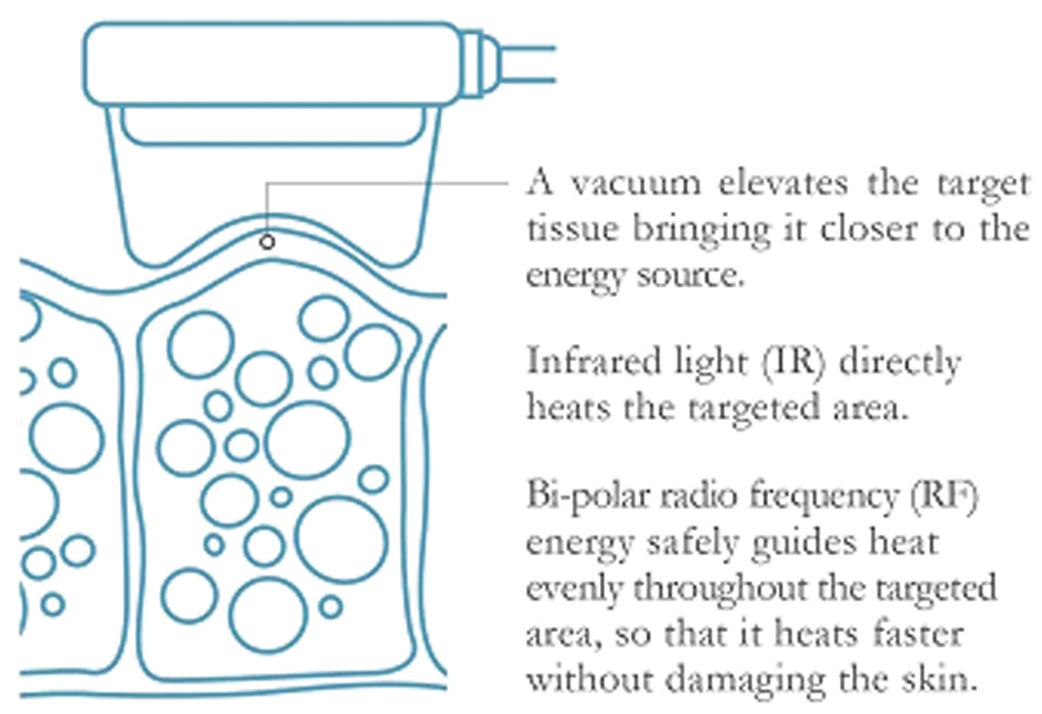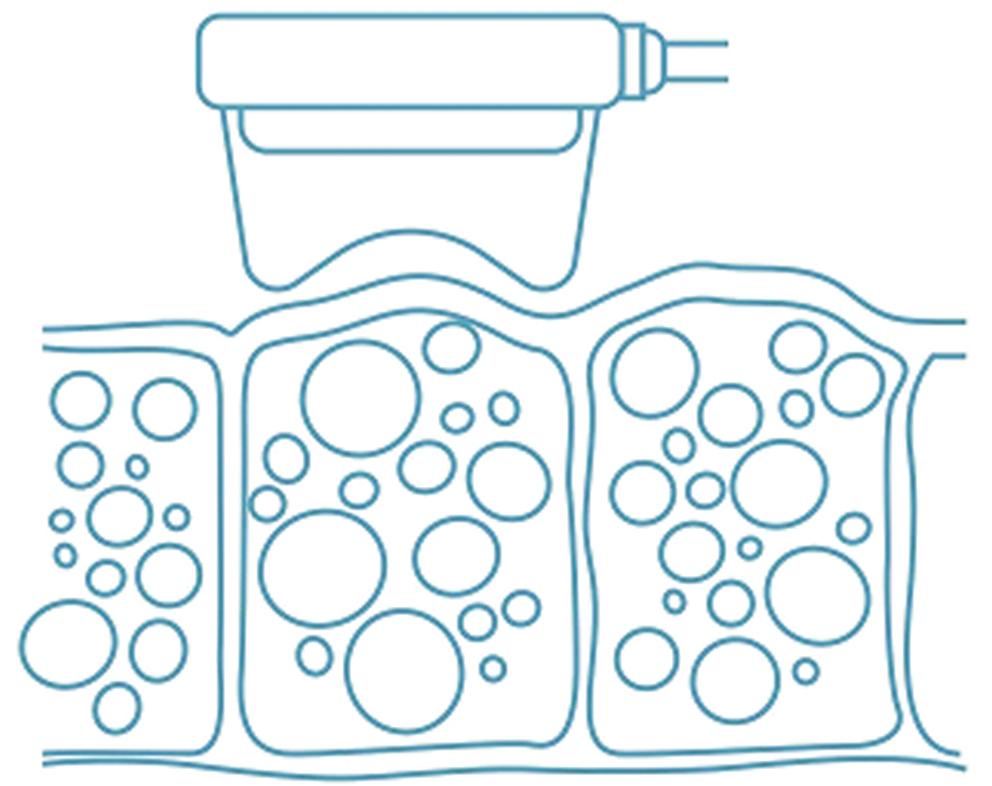 The synergistic combination of infrared and conducted RF energies incre the oxygen intracellular diffusion by heating the skin.

Vacuum and specially designed rollers manipulate and smooth out the skin to facilitate safe and efficient energy delivery.

Near-infrared laser 940nm enhance flexibility of skin and collagen reconstruction

Near Infrared (NIF) energy penetrates / heats the tissue to 5mm depth.

RF energy penetrates / heats the tissue between 5mm-15mm depth.

WHAT IS PHOTO BIOTECH TREBLE?
Photo Biotech Treble® is a non-invasive body contouring treatment for circumferential and cellulite reduction*. Photo Biotech Treble enables you to safely achieve a toned, contoured and smooth-shaped silhouette in typically 3 treatment sessions (single treatment protocol is also available).
Which areas can be treated with Photo Biotech Treble?
Target areas under chin, neck, arms, thighs, buttocks, flank and abdomen. Most patients see gradual and cumulative results throughout the treatment protocol.
WHAT PHOTO BIOTECH TREBLE DOES?
The Technology
Photo Biotech Treble technology combines infrared light, bi-polar radio frequency energy and negative pressure vacuum, which results in a deep heating of the fat cells, the surrounding connective tissue and the underlying dermal collagen fibers. This type of efficient heating and vacuum stimulates the growth of new collagen and elastin which results in localized reduction of skin laxity. Promote skin rejuvenation , and an overall improvement in skin structure, tone and texture.
What can I expect from Photo
Biotech Treble treatments?
Smoothing of skin's surface with a noticeable reduction in cellulite
Circumferential reduction, with noticeable reshaping of the treated area
Gradual improvement of skin texture and appearance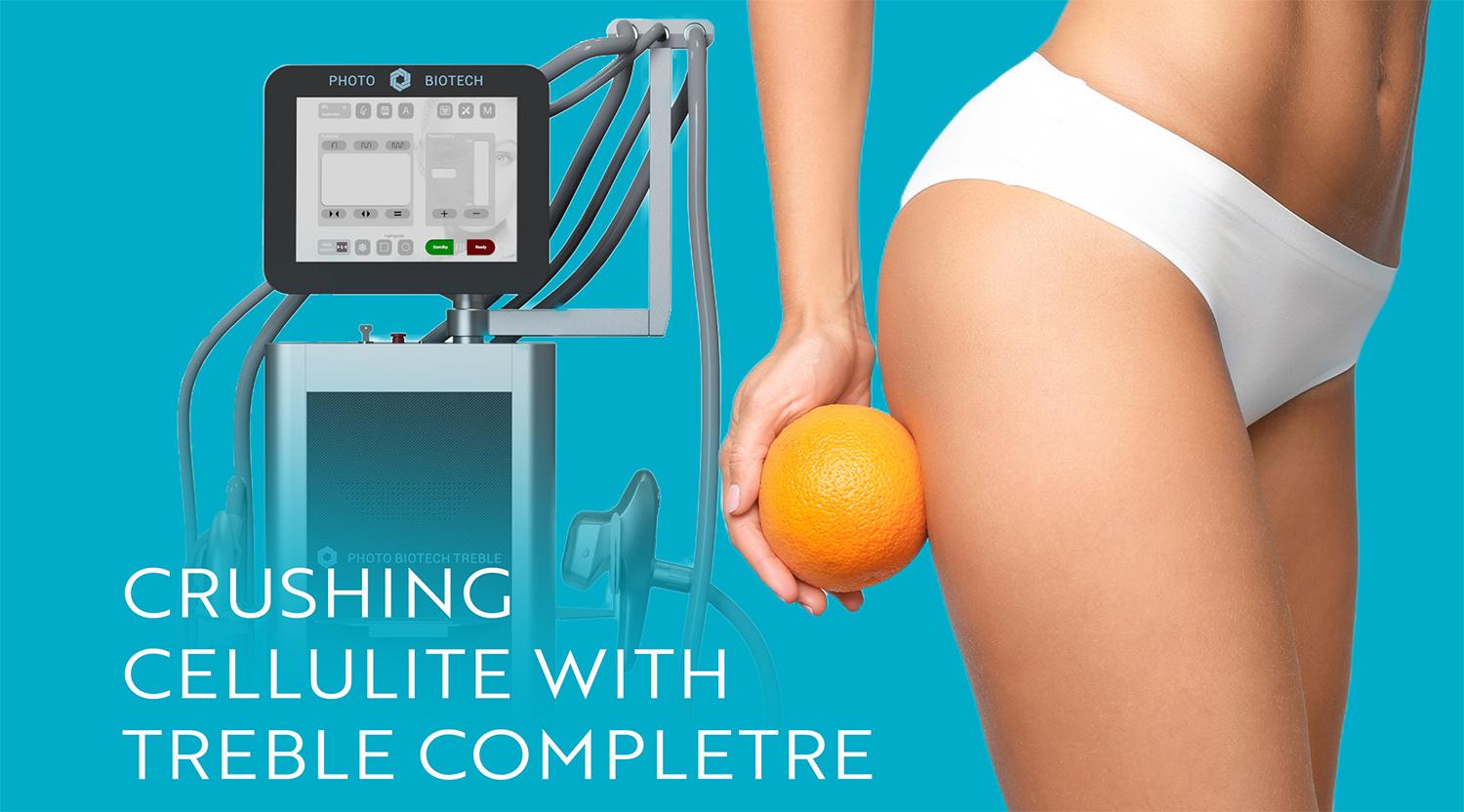 WHAT IS THE PHOTO BIOTECH
TREBLE PROCEDURE LIKE?
Most patients find Photo Biotech Treble comfortable and describe the treatment as a warm deep-tissue massage. The treatment parameters are easily adjusted to ensure a comfortable treatment experience. It is normal to experience a warm sensation for a few hours after your treatment. Some patients report a pinkish appearance at the treatment area that may last a few hours post treatment, and skin may appear flushed for several hours.
Clinical Guide to the Hand-pieces
Target treatment areas neck, under chin, arms, thighs, buttocks, flank and abdomen. Most patients see gradual and cumulative results throughout the treatment sessions.
Biological Impact of treatment – Increased metabolism leading to demarcated desired anabolic and catabolic alterations at predetermined skin components and depths.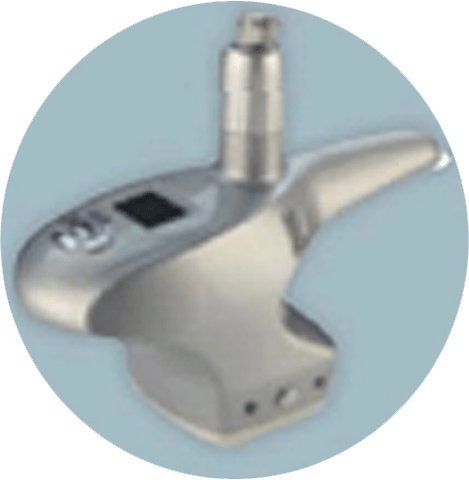 Large applicator used for large areas such as the thighs, buttocks and abdomen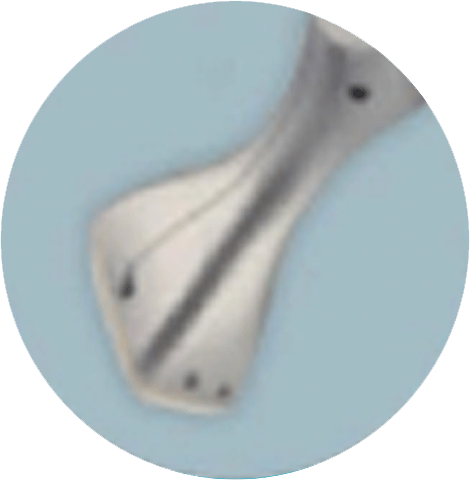 Medium applicator used for small areas such as the flanks, calves and arms, and to reinforce the results of the large applicator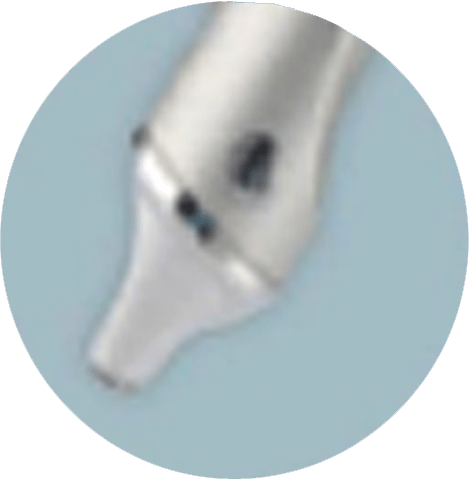 Small applicator used for small areas such as the chin, jawline, forehead and neck
REDUCE STRETCH MARKS WITH TREBLE COMPLETE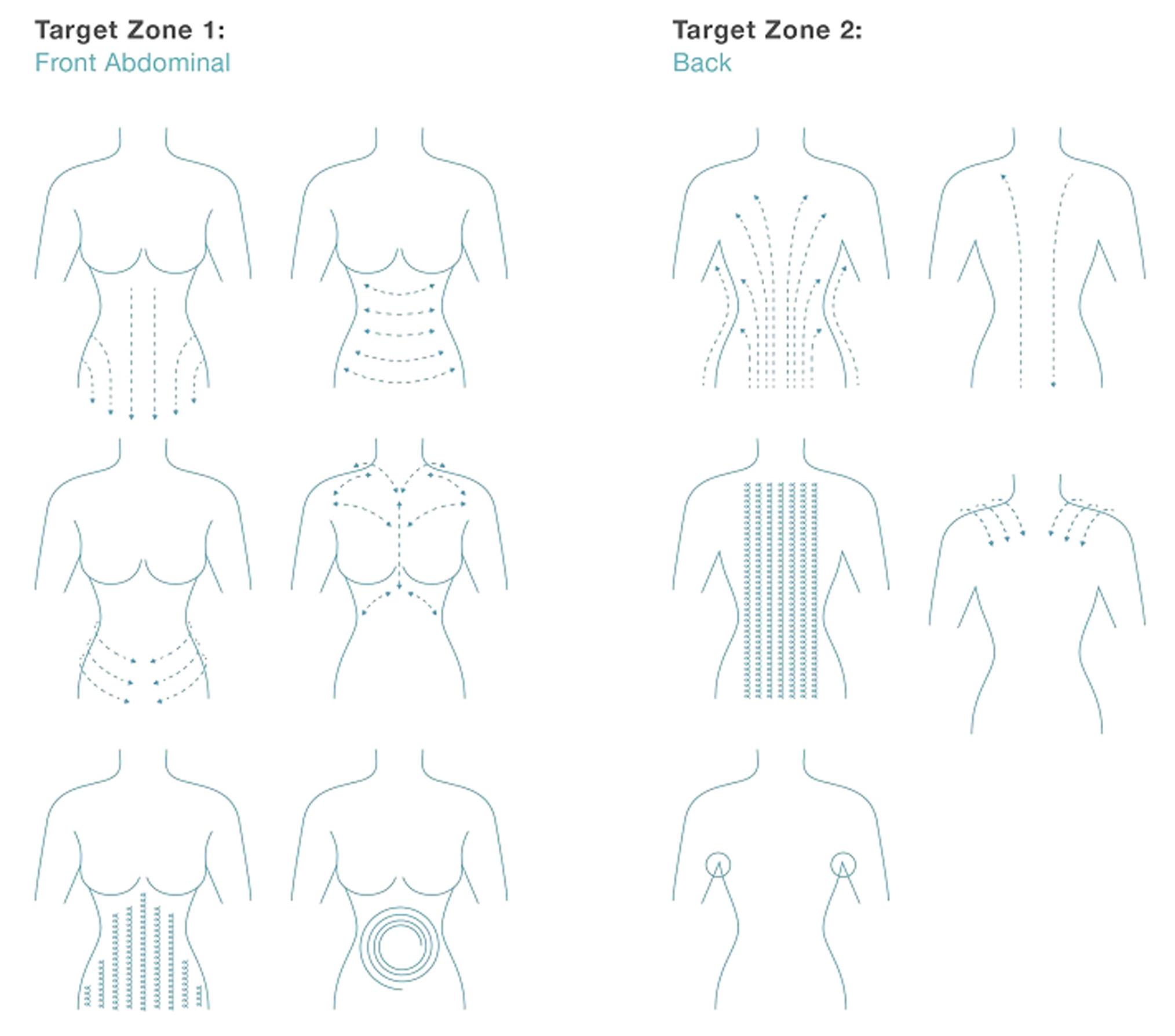 CRUSHING CELLULITE WITH TREBLE COMPLETE