AUTUMN RESTART SUPER SALE SAVE 50%

Heavy Duty Commercial Grade


1,000,000 Shot Count System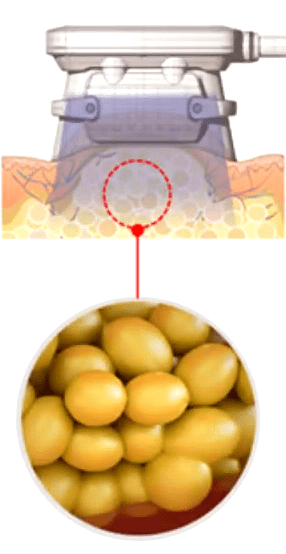 Apply Cool-shaping applicator at the target area, start cryo-cooling to reach a target temperature.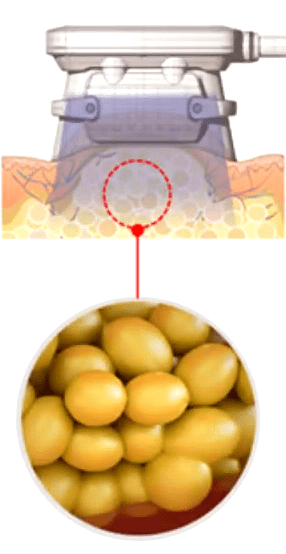 The fat cells in the target area begin responding cry-crystallization.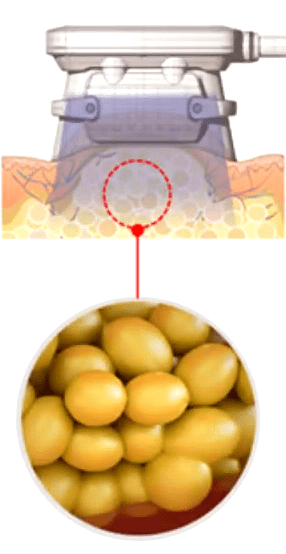 Following the treatment fat cells reach an biological death and removed by metabolism process.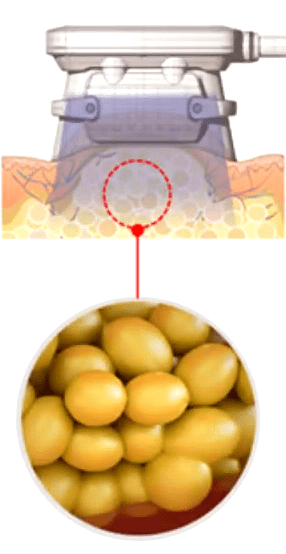 The fats cells are eliminated.
Coolsculpting treatment process involves a targeted fatty area of the body being sucked into a suction cup-type device and cooled. Different shapes of suction cup and different programming in the machine are used for different areas of the body. Typically, an individual treatment lasts under one hour for each part of the body being treated and involves two treatments, eight weeks apart. The number and duration of treatments vary.
Is the term for using cryogenics to induce lipolysis. Adipose tissue is cooled causing localized cell death and inflammation. The degree of exposure to cooling causes the apoptosis (cell death) of subcutaneous fat tissue, without apparent damage to the overlying skin, for a non-invasive, localized reduction of fat deposits, in order to reshape the contours of the body.
Fat Cells After Photo Biotech Ice Procedure
The fat-freezing procedure actually reduces the number of fat cells in treated areas by up to 40% overtime* These fat cells are naturally processed and eliminated, so they will not migrate to other areas of the body. There is no impact to fat cells in untreated areas.
"With a four channel systems it's like a 2in1 machine, two patients can be treated at once side by side, or four opposite quadrants on one body."
A snapshot of the training includes:
4 Channel Next Generation Cryolipolysis

Canadian Engineering – German Technology

Cooling temperature range between 5 to -11

630nm LED pre-treatment primer to accelerate the metabolism

570nm LED controls freezing guidance and fat targeting

Advance membrane material eliminating frostbites / burns
Unique self-cleaning system – One touch instant clean

Low maintenance heavy duty machine and minimal consumables

Made in Canada - German Technology
Ongoing resource access and support is available
The number of fat cells is set during childhood and adolescence and varies little during adulthood. Some individuals may have stubborn pockets of fat that are more difficult to reduce despite diet and exercise.These stubborn pockets may vary greatly from person to person, because we all carry fat in different areas of our bodies. The four unique cup sizes target all volume of fat cells.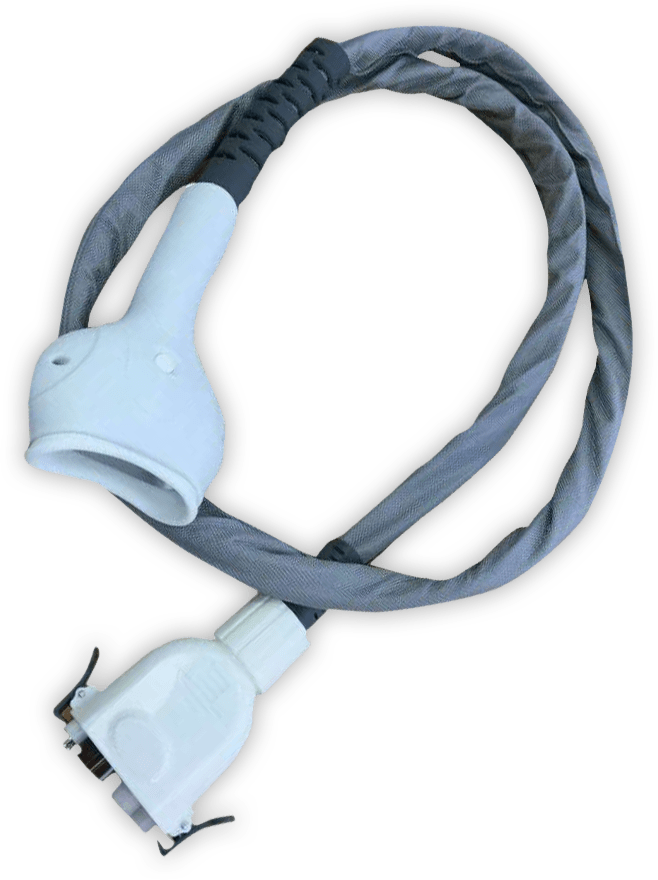 Photo Biotech backs our products and customers. With a 3 year warranty and included comprehensive training and certification Photo Biotech extends further customer support with an extensive marketing kit professionally designed to illuminate the superior technological aspects and highlight the optimal results. The informative material will 'kick-start' and introduce this professional hardware for new and existing clientele.
HD TV with video loop demonstating the treatment

TriFold brochure to place the reception desk

4x6 post card for mail drop (direct marketing)

Content access: images and files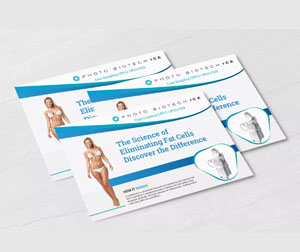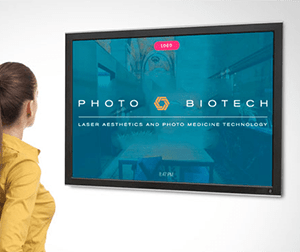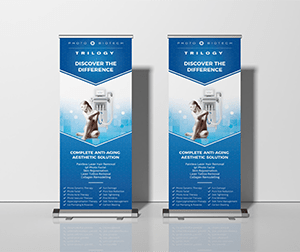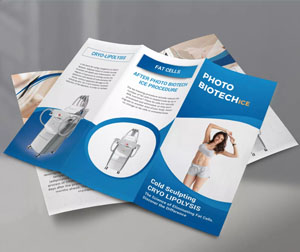 Heavy Duty Commercial Grade


1,000,000 Shot Count System

Specifications - Technical parameters:
Input:
230V/ 50Hz 110V/60Hz
Power:
2000VA
TMS (Thermal Metabolic Stimulation):
37℃~42℃
Cryo:
5℃~ -11℃
Negative Pressure (Vacuum):
1~8 level
Light:
Red (630nm) Green (570nm) 50mW×4
Cooling liquid:
Pure water or special coolant
Volume:
127×64×50cm
Applicator Cup Sizes, Large Central Abdominal 220mm,
Medium for Love Handles 160mm
Applicator Cup Sizes Small Zones and for Inner Thigh and arms 130mm
Applicator cup for chin
Fuse:
F250V L10A
Ambient temperature:
5℃~40℃
Relative Humidity:
≦80%
Atmospheric pressure:
86Kpa~106Kpa
Flexible Financing Available
from $949 a Month